Brutal-Lab 2022 Departure Lounge Gallery Luton
21 January – 12 February 2022

Departure Lounge launched their 2022 programme with Anna Fairchild's experimental installation Brutal-Lab.
Anna Fairchild's points of departure for this work are the fragments of Brutalist inspired architecture she noticed and photographed while 'walking-drifting' through Luton in Autumn 2021. Anna's interests include amongst others; Sundon Park water tower, the cast concrete facades of the Mall (the 'Arndale Centre') and the old ABC cinema.
Brutal-Lab was conceived as a changing, open-ended exploration and development of Fairchild's photographic collage work Map Memories produced in Istanbul in the early 1990s, film and photographic pieces presented as part of Are We Human, at the 2016 Istanbul Design Biennial and her exhibition of sculpture and photograms in Congruous at Saturation Point, London, 2021.
Including a composition of Fairchild's photographic research, Photograms and experimental architectural models, Brutal-Lab explored ways of working with digital and analogue photographic materials, photographic collage, writing and with direct cast sculptural processes.
Brutal-Lab was intended to inform an intuitive development of Fairchild's current work, examining often-overlooked details and architectural forms in the urban spaces that surround us.
The exhibition closed with a discussion led by Dr Debra Benita Shaw and John Stephens on Saturday 5 February 2022.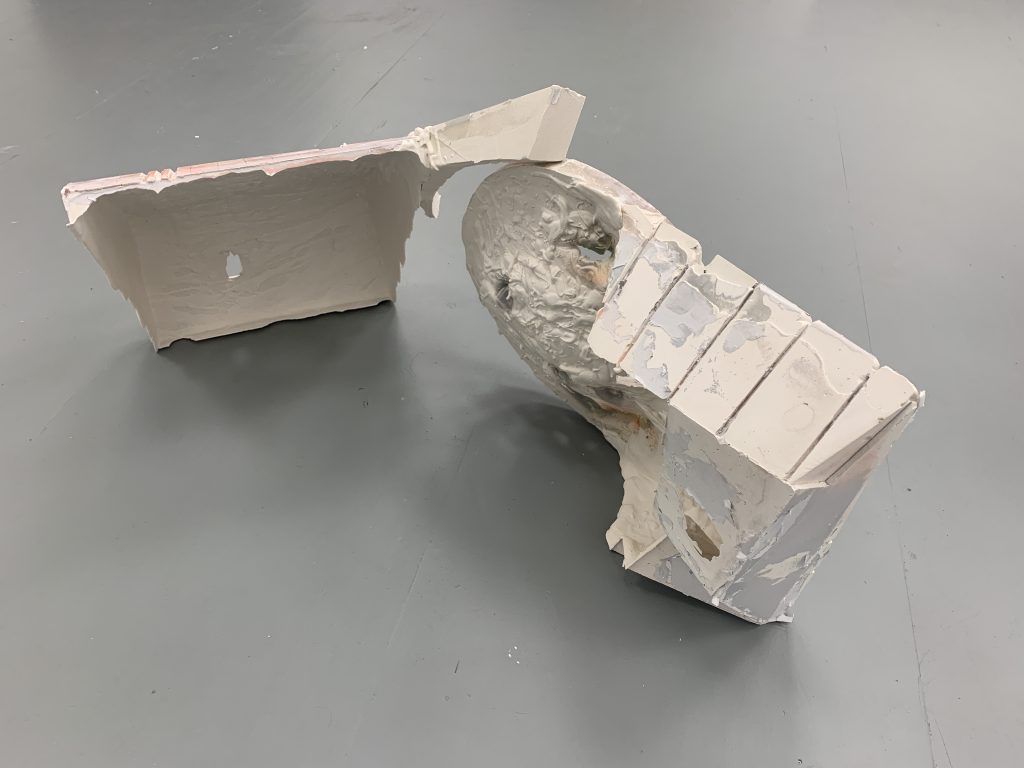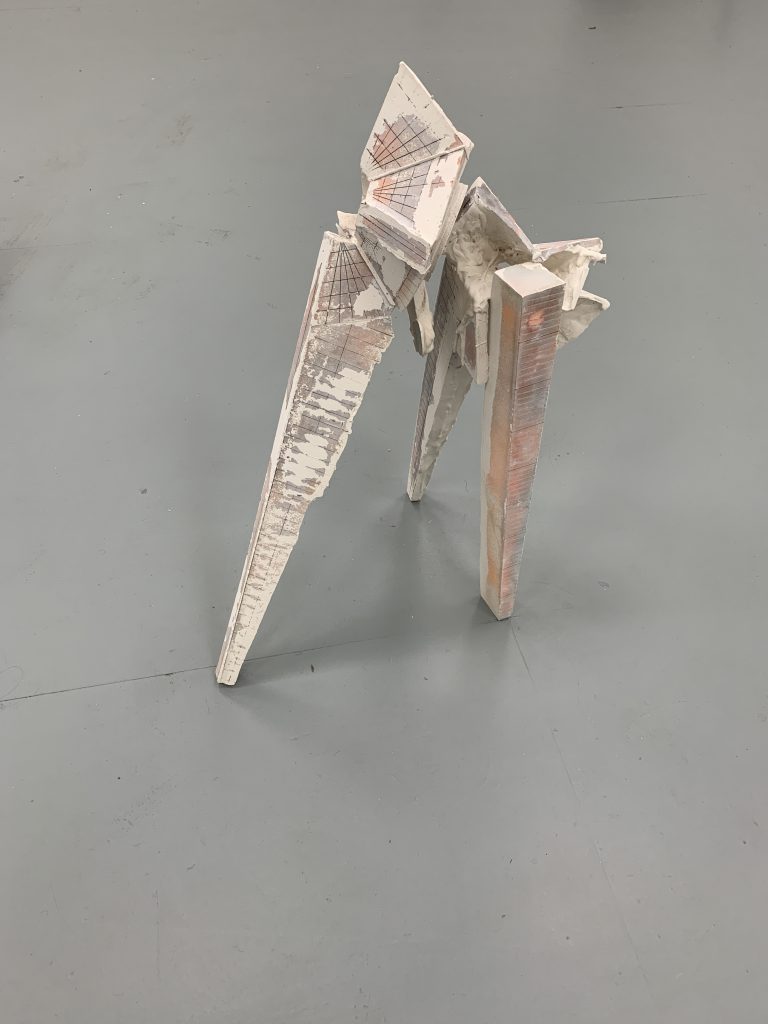 Brutal-Lab Photograms
Brutal-Lab 2022 (A5 project photo book)